The crucial requirement for residential surveillance is reliability. Along with smart video analytics and system scalability, the surveillance function can be fully brought forth especially in large community. huperLab partnered with local solution provider, USCIENCE COMPUTER CO. greatly utilized the huperLab's NVR surveillance system with central management control solution (CMS) in a large scale of mansion where accommodated over 2,000 households in New Taipei City, Taiwan. Its successful case attracts Malaysian and Singaporean visiting delegation to visit and do the field survey in last November.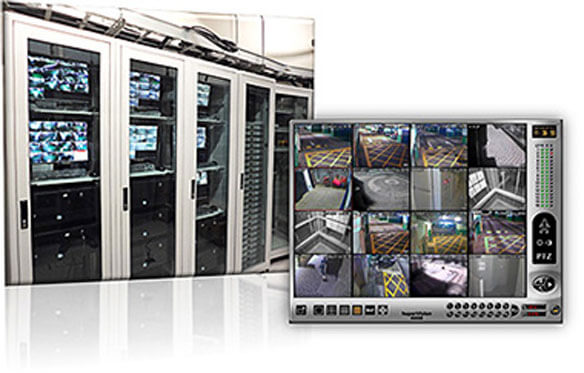 Taking the efficient monitoring and widely surveillance coverage into consideration, USCIENCE COMPUTER deployed 38 NVR systems and over 500 IP cameras with real-time live view and non-stop recording at the front commercial building and residence areas. To ensure quick response towards events and emergency, the central management system for large residential surveillance has been required. The three control rooms installed huperLab's Central Management System can manage events from up to 256 remote cameras from parking lots, service counter in the residential lobby, SPA areas, the swimming pool, elevators and the entrances of residential and commercial buildings. In addition, based on the integration of GUI eMap and event alarm system, the security guards can better get the big picture of surveillance environment while the events alarm with timely pop-up event videos.
To fulfill the requirement of big data storage, huperLab's SeamlessCloud function can not only transfer the large data backup but cache video archive in cloud storage to ensure zero data loss if the networking traffic is abnormal. In this way, it can also reduce the risks of hard drive damage.
Aside from NVR surveillance, huperLab's surveillance system provides a wide range of video analytics, including flame and smoke detection, license plate recognition, people counter, scene change detection and so on, which are easily applied to different use scenarios for full protections.